Smore's product-led growth to $100K ARR in 5 months
Smore's journey to $100K ARR had the following three factors:  Building structure where our customers' success can be harnessed as our organic growth. Finding points of monetization from customer feedback. Understanding our retention metric.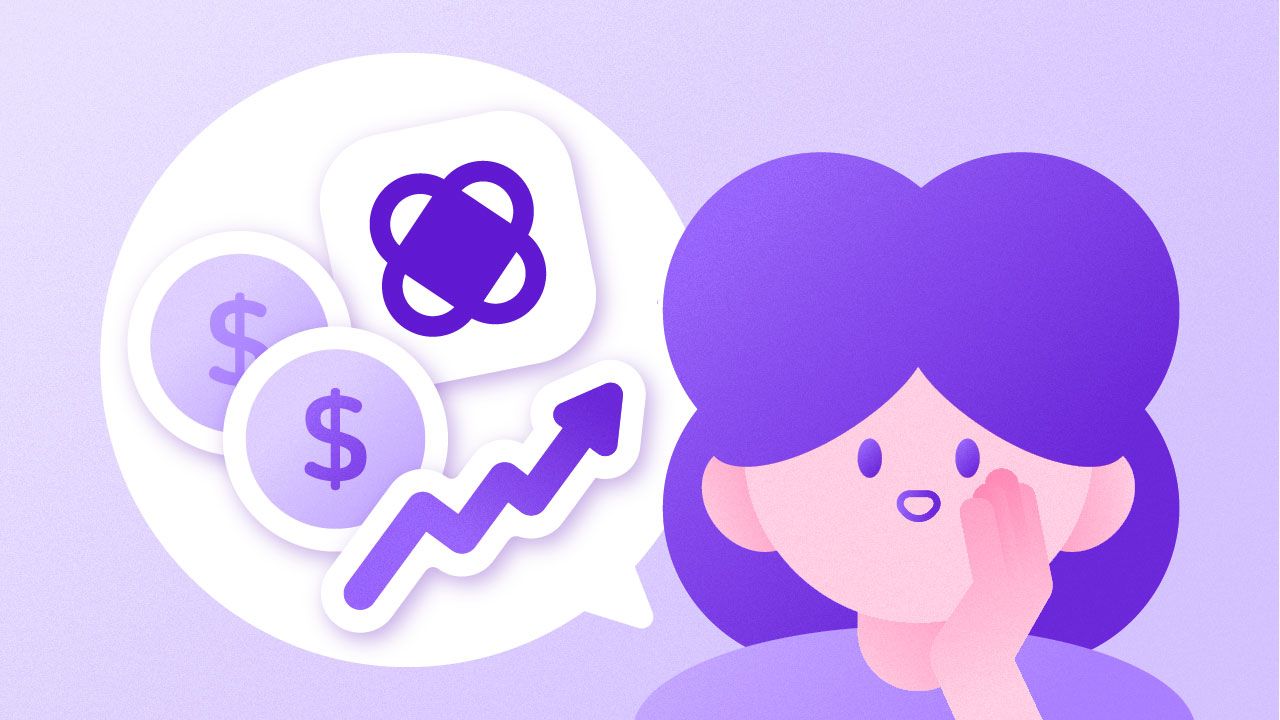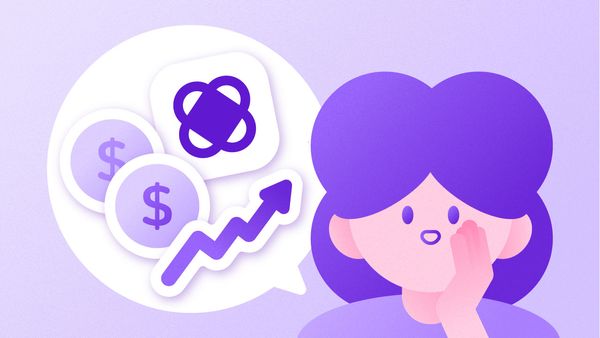 Last Thursday, our daily revenue surpassed the monthly revenue from the first month of Smore's launch. It had been brimming for a few days, and then we finally broke the record. It was a slow and a gradual climb, which feels more rewarding.
Hitting milestones such as this allows us to reflect and recalibrate so we can move towards the next milestone at increased velocity. And also to share what we've learned along the way. Because it's a lengthy story, I thought I'd start from the beginning to the first major revenue milestone we hit. How we got to $100K ARR in 5 months through product-led growth.

Smore's journey to $100K ARR had the following three factors:
Building structure where our customers' success can be harnessed as our organic growth
Finding points of monetization from customer feedback
Understanding our retention metric
But first, what is Smore?
Smore is an interactive form builder that empowers brands that truly appreciate the significance of customer experience. We are resurrecting the value of customer surveys, the most ancient form of customer communication, by transforming it into an immersive and engaging experience. With Smore, the possibilities are endless - from crafting tailor-made surveys and feedback forms to designing shoppable quizzes and seamless sign-up forms, all achieved effortlessly, without requiring a single line of code.
How did we start?
You can read about it here
---
Acquisition
Customer success as the acquisition strategy
We started with cold mails, because that's the first thing everyone does. We tried heartfelt, we tried short and sweet, we tried extreme personalization, we tried discounts and free trials… We tried every trick in the book. Yet cold mails just didn't convert for us. Instead of iterating to build the best performing cold mail template, we took an alternative approach to customer acquisition.
We strategically built a structure where our customers' success could be leveraged as our own growth. Smore branding is embedded on all forms and quizzes made with Smore, exposing us to every respondent who fills the form out. This small mechanism made the below flywheel possible, making our primary growth action customer success.
Our motto was to go above and beyond at every customer touchpoint. When a new user signed up, we would send them a list of quizzes built by companies in the same industry. We would brainstorm entertaining and creative quizzes in strategy calls with them. Whenever a new quiz was published, we each played it 10 times to find any typos and come up with suggestions to improve it.
The cold emails that had performed better than others were when we included a personalized list of interactive quiz ideas. We decided to leverage this, and turn it into 'strategy sessions' with customers. After they sign up, they would be sent a link to book an onboarding call with us where we wouldn't just teach them how to use Smore, but brainstorm ideas for their brand together.
Average time to respond to a helpdesk ticket, we kept it sub-2 minutes for a full year (as a team of 3 people). If a customer needed our help, we'd be there talking to them, even at 3AM in the morning.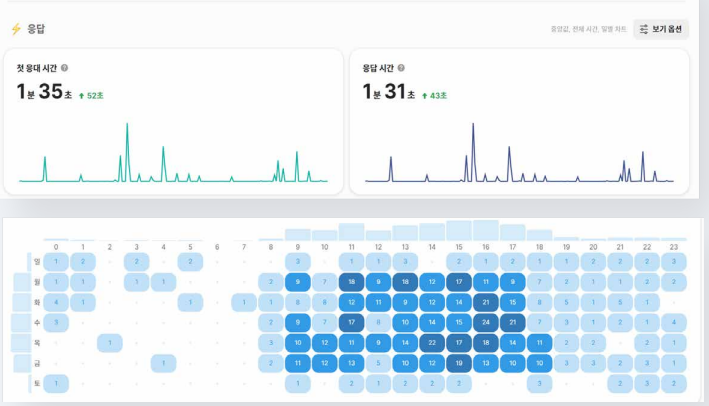 Slowly, we were able to build a structure and categorize our efforts into two categories.
Low-touch customer success:
Extremely easy and intuitive UI/UX
Templates
Showcase (forms and quizzes built by other users for inspiration)
Blog articles
High-touch customer success:
Onboarding calls
Strategy sessions
Tech support
Monetization
Monetizing early
You have to talk to your customers. Not your users. There is a galactical difference in a user and a customer's level of investment and intensity of feedback. Our decision to monetize as early as possible was a conscious decision to connect with people who we should really listen to. Business model and pricing is an art which we are still working on, but you can't improve something you don't start.
Finding points of monetization from customer feedback
The best decision we made was having a direct customer communication channel. We made customer support chat super accessible and easy to use. (My pet peeve is when I have to email tech support.) We were getting invaluable feedback from our users from day 1. A week into our open beta, we already had a clear idea what our pricing plan would look like. Because there was a features that 90% of our users were all requesting, and they were eager to pay for it. Analytics.
Our standard reply to new feature requests during the beta went something like this: Thank you so much for your feedback. Our product is currently a free product that's just being tested, and the feature you requested is unavailable. But we'll definitely add it to our list!
For all other features, users would have a lukewarm reaction and go away. But users who were asking us about analytics would ask us multiple follow up questions like if it was really going to be added, when it was going to launch, and more importantly, if they paid us money, could they have access to that feature right now? We ended up selling 9 accounts even before the feature was developed (3 basic, 6 premium plans).

Retention
Understanding the why behind our retention numbers
A product is never complete. We understand that. But there were moments when it felt like our product was further behind than day 1, constantly struggling to meet just the bare minimum needs of our customers. Retention has always been the biggest unsolved problem for us.
You see a number. The knee-jerk reaction is to try everything to push that number up. Our retention metric caused us extreme anxiety. Everyone talks about how the 'benchmark churn rate for B2B SaaS is 2-3%'. But our retention was this giant boulder that just wouldn't budge. So before we jumped into action, we first had to understand it.
Why are our customers churning?
What is the typical usage behavior for products like ours? Compare metrics with direct competitors.
What infrastructural bottlenecks exist?
Based on these questions, we made a decision to focus more on customer acquisition in the early stages of our growth. Later down the road, retention was the reason why Smore found PMF and pivoted (in this order). Behind the scenes story of our pivot is coming soon.
---
What's Next?
As of August 2023, Smore almost 2 years old. This story only covers the first five months of it. Biggest growth challenge a startup faces changes in each growth stage. The hardest part from $0 to $100K ARR for PLG SaaS was how little revenue is generated from each customer. The most painful part of $100K to $1M ARR is how slooooow it is. And this is where we are now.

Everything is rosy and exciting at the beginning, with growth spiking. Then the short-attention span of the market shifts to a new fad. The spikes soften and things slow down. 18 to 24 months later, the startup will either skyrocket into a new dimension or it disappears into history. Teams that finally achieve that accelerated growth endure the slow growth period with a microscopic perspective examining every incremental up and down with rigor.
So the next part of this story is about how Smore is building muscles to scale by design, not by chance. Next stop, $1M ARR.
---