[Second Closet] Testing hypotheses for a customer-centric product
No products can be born or survive without customers. This is how the customer-centric team at SECOND CLOSET communicates with their customers through surveys.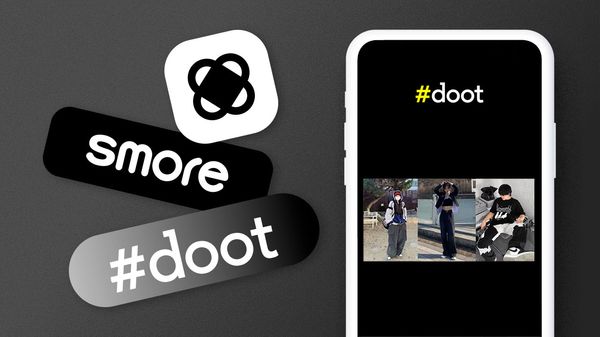 Customer centric: principle of product building
No products can be born or survive without customers. Products exist to solve problems for real people and create value. That means it starts from defining a problem that the world wants solved. The work doesn't end when companies find that problem and build their products. Customers' voice needs to be heard and reflected in every step of product development and growth. Customer-centric is the unchanging truth for all companies.
The rising trend of hyper-personalization is deeply rooted in the principle of being customer-centric. Individual tastes and preferences are becoming more and more diversified, leading to many micro trends emerging. Building products that are customized to individual preferences are highly effective in customer conversion, retention and referral. It means companies have to have a firm understanding of what their customers want.
We met with Yubin Lee, the founder and CEO of Second Closet who understands the importance of understanding your customers, and talked about how he tests his hypothesis with his customers.
Second Closet is a digital fashion startup pioneering fashion upcycling in Korea. It uses 3D modeling to help people reimagine their old items into a trendy new piece. It helps people to express their colors more freely through fashion and gifts one of a kind pieces for their closets. It's adding a new dimension to sustainable fashion.
Building a customer survey to test hypotheses
Second Closet's service, by nature, is very personalized and customized. For business scalability, it becomes critical that they are able to strike a balance between flexible and universal. That all starts with building a deep understanding of the customers.
Yubin:
Fashion upcycling is a very new trend in Korea. One that's growing fast though. We have a close relationship and a comprehensive understanding of the early adopters. And we now wanted to see if these tendencies were shared by other potential customers interested in fashion upcycling.

The main questions he wanted answered were the following:
How actively involved do my customers want to be in redesigning their clothes?
Do they want some suggestions for the design or want to start with a blank canvas?
How much are they willing to pay for the service?
And this is the customer survey they built:
💡
Smore doesn't end at surveys - customize more than a thank you message! Smore allows you to design a full landing page that can convert your respondents into customers, removing the dead-end to surveys.
Collecting customer insights
Before the survey, we had conducted customer interviews with the early adopters of the trend. Interestingly, what we learned from our interviews and what the survey data showed were very similar. Early adopters had no psychological barrier to coming up with their designs. Their pain point was all the operational hassle, like finding a suitable tailor.

We discovered that designing was not a barrier for our potential customers either. And they shared the same pains. This was the first market validation. Another discovery was that there was no difference in price sensitivity between different age groups.

That gave us confidence to narrow our target to those in their 20s. It proved that the market opportunity would be equal.
SECOND CLOSET published a second survey, this time, specifically targeted at those in their 20s. The goal of the second survey was to find out what brands were most popular among those in 20s. Their first service would rework old clothing from popular brands, something that people want to hold onto for longer.
In the first survey, brands people liked tended to be more well-known, established brands. However, when we targeted the survey to those in their 20s, more unique street brands were mentioned frequently. This gave us a lot of insight into the mood and the style that our customers preferred.

We couldn't have gained this insight if we hadn't narrowed our target.
Collecting actionable leads
The very last question of the survey asks for email addresses. This is strategically placed at the end, so that the respondents receive this question after learning about what this service stands for, and what problem it's going to solve. Placing the lead question at the end increases the volume of qualified leads for companies. Respondents and the company have already built rapport during the survey, and those who submit their information will only do so if they have interest in the product.
For SECOND CLOSET's survey, lead submission rate was at 70%, a phenomenal number. This allows SECOND CLOSET to reach out to them for updates or more in-depth customer interviews.
Why Smore?
"Seeing the data we collected with Smore's in-app analytics was very convenient. I especially liked that I could see the responses per question in quick summaries as well as the overview, all visualized automatically. I had some questions about the data and sent an inquiry, and Smore Team's customer support responded really quickly."
💡
Are you looking for a way to create your own customer survey?

Smore has an array of pre-built templates for you to choose from, making your life so much easier. Yours with just a click of a button! You can customize it to reflect your brand identity as much as you want.
Another Smore super feature is the ending page editor that allows you to build a fully functioning microsite. Instead of a plain 'thank you' message after submission, brands can keep the conversation going by offering respondents more information about their brand and insert CTAs to their website. Converting respondents into customers!
To maximize the impact of Smore's ability convert, Smore analytics breaks down CTR data. You can easily view a snapshot of CTR by different answers to each question, by referrer, location or device, and by segment. This eliminates hours of tedious calculations on spreadsheets.
---
All products are born into this world to solve a problem for real people. All loved products put a laser sharp focus on a very specific problem and offer a tailor-made solution. Teams that build loved products, like SECOND CLOSET, truly understand their customers because they always ask questions. If you want to build a loved product, test your hypothesis by asking your customers the right questions the right way. You can start with Smore today.