Organic user acquisition: our first 3K users in 10 weeks
The necessary condition for organic growth is a great product. But early traction cannot be built without active user acquisition efforts.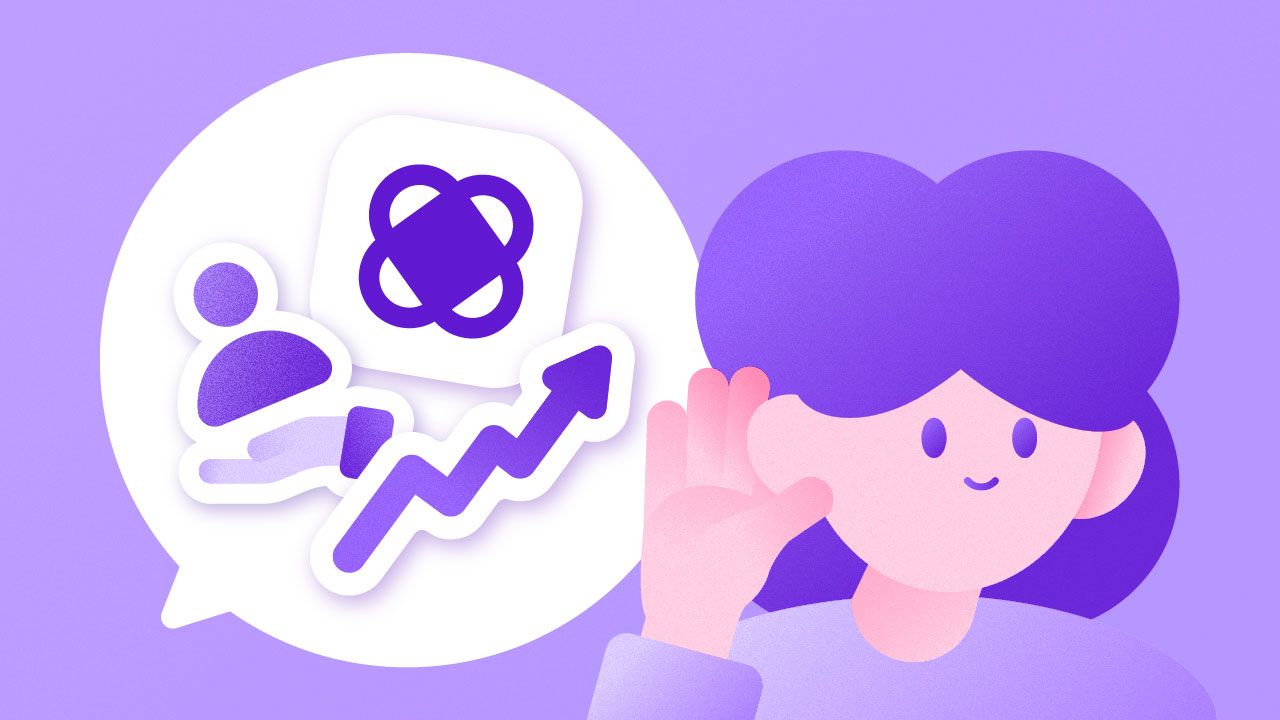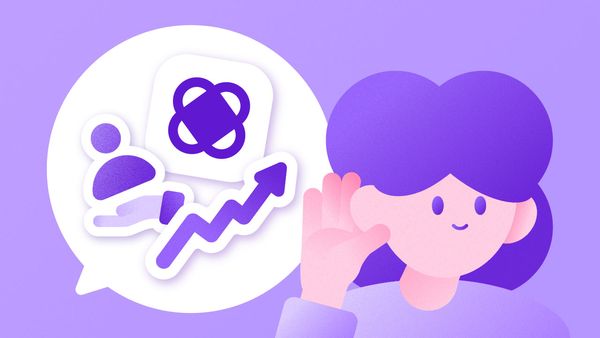 Smore waitlist was up for a month, then our beta opened up to the public on June 23. We closed that week with 74 new sign-ups. Fast forward 10 weeks, we had 3000 users. And September 14, a day before our full launch is when we hit 200 daily sign-up.
We achieved this with zero paid marketing. Zero paid marketing does not mean zero efforts though. Product-led doesn't mean you can just throw your product out into the world and leave it to thrive on its own. The necessary condition for organic growth is a great product. But early traction cannot be built without active user acquisition efforts.

These are the five lessons we learned on this journey:
1. Building a user acquisition loop that fits your product and growth stage
2. Customer success is always the answer
2-2. Self-serve model doesn't mean no onboarding
3. Freemium + use cases
4. Do everything to be noticed by your target customer base
5. Find 'watering holes'
---
1. Build a user acquisition loop (and reach 1M people for free)
Dropbox's famous user acquisition loop is a viral loop through referrals. Yelp leverages user-generated content for SEO. Smore's user acquisition loop is a combination of these two: UGC-led viral.
We built virality into our product by embedding Smore's branding on the footer of the forms.
In the 10 weeks of our open beta, quizzes made with Smore collected a total of 1M responses all together. That means our branding was exposed to at least 1 million people. For free.
We wanted to build a referral program but felt our incentive couldn't be as strong as Dropbox's. So we decided to save our precious engineering resources. Building an acquisition model that suits our product and growth stage was what worked very well for Smore.
2. Customer success is always the answer
With the built-in structure to leverage our customers' success as our own growth, we were able to focus solely on customer success. Whenever a new form or a quiz was created, our entire team played it over and over again, looking for typos or ways to optimize it further. We were essentially running hundreds of campaigns a month with our customers, trying everything to ensure each and every one of them succeeded.
Successful customers will not only actively advocate for your brand, but be a source of inspiration for others. They are the validation to your promise of value.
2-2. Self-serve model doesn't mean no onboarding
Smore is a super easy product to use. Our day 0 activation rate is 40%. We could have looked at this number and chose to focus on mass customer acquisition. But we thought the following two things instead.
First, there will always be a varied level of tech savviness among your customers. And tech savviness is not proportional to customer loyalty. We've seen numerous customers who had rarely used SaaS products before become our most devoted fans. We spent a lot of time building a very detailed guide, lots of templates, and use case examples. On top of that, we personally onboarded users. Adding this human touch brought us closer to our customers.
Second, being an easy-to-use product doesn't mean you can now spend less time onboarding them. It means you can spend more time talking about the important stuff: how they can succeed with Smore. For an one hour meeting, we spent 3-4 hours preparing. Researching their brand positioning, marketing strategies, their current needs, and past marketing campaigns and customer surveys. During onboarding calls, we provided them with customized use-cases for their industry and brainstormed strategies for their entire marketing/customer funnel together.
Of course this isn't scalable. But early traction is all about things that don't scale, right?
3. Freemium + use cases
There are so many products out there in the market. Free trial on its own doesn't convert. You have to show the website visitors why this free trial is worth their time through use-cases. We titled our use case page as 'Success Stories' to grab attention.
4. Do everything to be noticed by your target customer base
Our target ICP were marketers. And we constantly introduced small, fun, creative elements that would catch their attention. For example, our new feature update emails were in the form of spot the difference quiz, or UX writing like 'toasting marshmallows for your Smore' on our loading screen. Marketers who found it entertaining would share it among their circles, which built our brand up.
5. Find 'watering holes'
Finding out where your target customers hang out, exchange insights and get new information is crucial for early traction. We call this 'finding the watering holes'.
How do you find watering holes? The only way is to talk to your customers and understand them. Every customer interview at Smore includes these discovery questions. What is the first thing you do when you turn your computer on at work? How do you keep up with the latest trends and news? What newsletters or podcasts do you subscribe to? You'll be able to build a list of tightly knitted communities that will creates more impact than any large-scale marketing campaigns.
---
As always, iteration is the backbone to success. We're still doing a lot of the same stuff for user acquisition but have optimized it along the way through rigorous testing. We've also added new strategies to our acquisition toolkit. What we focused on while iterating was not increasing the volume of acquisition, but achieving targeted acquisition. As we have learned, retention starts with acquisition.
The only sign of PMF for SaaS is retention. And next, I'll share the story of how Smore found its PMF and pivoted in this order.